About Us
CELLINA as a skincare expert, we produce safety, stable and effective products. Our products lineup includes Shampoo, Face Cleaning, Face Care, Mask, Body Wash, Body Lotion, Body Cream, Men's Grooming and Baby Care.

Our company SHEN HSIANG TANG CO., LTD established in 1940, is the first cosmetics and toiletries manufacturing in Taiwan. We laid the foundation of Taiwan cosmetics industry. CELLINA as our brand is a well-known skin care brand, and the signature has been a familiar presence for over 75 years in Taiwan.

CELLINA skincare is gentle and takes good care of your skin. We have own laboratory to develop and test all our products. We have own factory, we insist 100% made in Taiwan and develop more qualified products to meet consumer demand. We listen to the user's needs and meet their unlimited expectations and desires related to beauty.

We are committed to providing simple, safe, pure and effective skin care products. We do not engage in animal testing of any kind. The only skin we test on is human skin.

We have the full range of skincare products from face to body basic maintains and deep care of skin, you can find suitable skin products in CELLINA.

Our company has undertaken GMP, ISO22716:2007 and ISO9001:2015 certifications.

In the year 2016, CELLINA was selected as a member of the "Taiwan Beauty Alliance". The Taiwan Beauty Alliance is organized by the Bureau of Foreign Trade and supervised by TAITRA. This will be the very first time that excellent Taiwanese brands have united in an alliance to explore the overseas market together.
More
Products
News

TAIWAN BEAUTY INT'L SHOW 2018
2018-08-06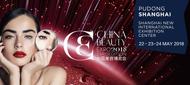 2018/5/22 ~ 5/24
2018-05-02

Taiwan Beauty Alliance
2018-04-20
More